Posted by Blazing Bill on 15th Jan 2021

The festive season is here with us and I don't know about you, but I am feeling like bursting out my all-time favorites! Even though I pride myself a cigar connoisseur, to many, an advanced palate means appreciating a cigar bursting with strength and character. This is not always the case. I do love a cigar that knocks me upside the head. But there are cigars that bend the norm.

There are cigars that are mild and mellow but command just as much attention as an all-out strength bomb! Now, one of my all-time favorite mild but incredibly enjoyable smoke is Avo No. 2. Avo No. 2 is a cigar in the Avo Classic line, undoubtedly the best-selling line in the Avo portfolio. Just in case you never heard of the Avo Classic line, here is a little history.
About Avo Classic
The founder of Avo Cigars, Avo Uvezian was already an accomplished pianist before he got into cigars. Disgusted by the steep prices of Cuban cigars, Avo decided to get into cigars just so he could offer incredible smokes at affordable rates.
Avo Uvezian partnered with renowned blender Hendrik Kelner in the early 1980s. His idea was to produce cigars and then place them on his piano so his customers can pick one at will. The cigars were such a hit that Avo Uvezian and Hendrik moved the production to the Dominican Republic in 1982. By 1988, the first Avo cigars including the Avo Classics hit the shelves. Since then, the Avo Classic line has enjoyed unmerited success.
The Avo Classic line carries 4 cigars, Avo No.2 (6x50 Toro) which is the standard Avo Classic, Avo No. 3 (7.5x50), Avo No. 6 (5x60), and Avo Robusto (5x50). Today, we shall focus on the most popular, best-selling cigar in the Avo line, the Avo Classic No. 2
Avo No. 2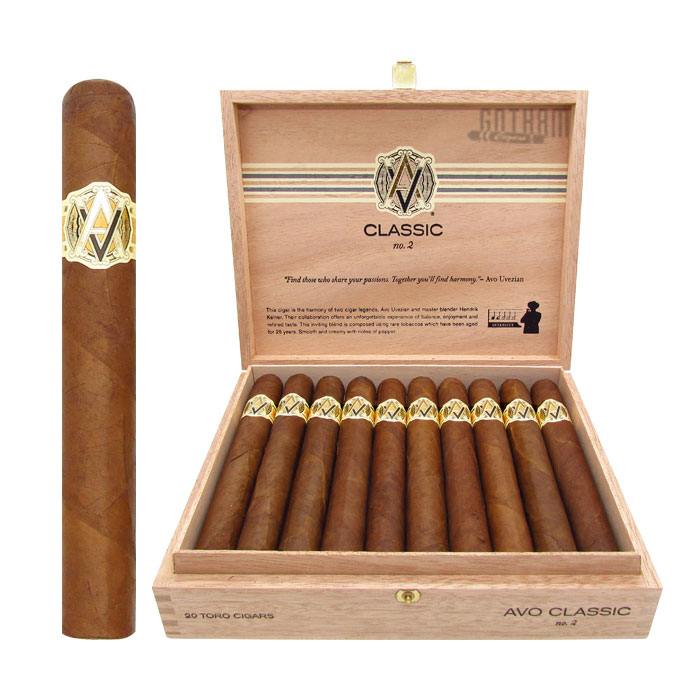 What is it about this cigar that lovers of the leaf cannot stop gabbing about? For starters, this cigar is not just the creation of Hendrik Kelner. The original Avo Classic was initially blended by Zino Davidoff for Avo Uvezian- you know, to place on top his piano. Later, Hendrik Kelner, Davidoff's frontman took over.
Avo No. 2 is constructed using exclusively vintage Dominican tobacco. In fact, it is a fusion of 5 different styles of Dominican tobacco grown in the rich Cibao Valley. The tobacco is then aged for at least 25 years and then delicately fermented. At the risk of sounding redundant, Avo No. 2 is the embodiment of Avo Uvezian's motto "Cigars in perfect harmony". This baby offers a delightful experience of aristocratic balance and seamless perfection.
Most reviewers say that this cigar should be for cigar connoisseurs not greenhorns. But I disagree. In my opinion, this cigar can be enjoyed just as much by a newbie. It's mild and extremely balanced with no bitterness in sight. Perhaps, the intricate depth and complexity of such a cigar would go right over the head of a newbie but all the same, it's an excellent starter cigar.
The Blend
In my enthusiasm, I already mentioned that Avo No. 2 is a blend of 5 different styles of Dominican tobacco. To be more precise, the filler and binder comprise of long leaf Havana seed fused with Dominican leaves. Then the entire shebang is then swathed in a delightful Colorado claro Ecuadorian shade-grown Connecticut wrapper.
One of the most outstanding qualities of the Avo No. 2 is the delicious aroma. It smells of sweetness with a skosh of the signature Kelner mustiness. I attribute the sweet, mouth-watering aroma to the Dominican filler and binder. Avo No. 2 comes in a Toro 6x50 By now, I am pretty sure you are no longer interested in the Avo No. 2 fact sheet. We've got to get into the tasting notes.
Prelight
Weird that this time round I am not choosing one Vitola over another. In my hand is my light brown Toro spotting minimal veins, invisible seams and one of the most flawless wrappers I've seen in a while. There's no oil on the shaft rather a slightly sandy appearance.
Even though this is a light-colored cigar, it is slightly darker than the typical Connecticut wrapped cigars. It is a firm even pack with a perfect double cap. Off the shaft are notes of fresh wood mixed with shy floral nuances. Let's smoke this baby already!
First Third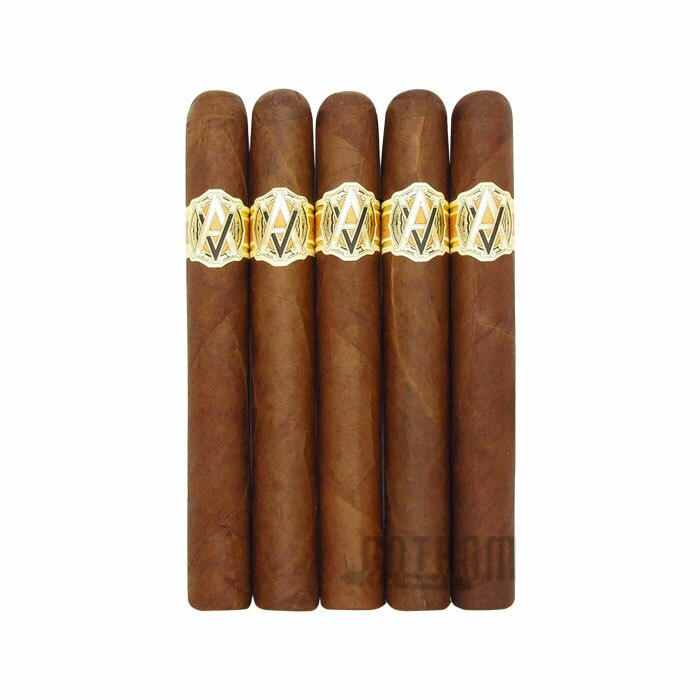 The moment I lit this stogie, billows of aromatic smoke rent the air. I was a little concerned that the draw was a tad on the airy side. Decadent notes of cedar, raisins and cocoa powder took over the front of my palate. At the back of my palate were subtle notes of nuts, coffee, earth and a peppery zing on the long finish.
The airy draw became useful in the Retrohale. I could discern additional creamy notes of peanut butter, grass, and graham cracker. This cigar is so balanced that the notes interweave into each other seamlessly leaving incomparable symphony and a toasty kick on the finish.
Honestly, I can't detect any strength on this stogie. It's perfectly alright though, because this cigar is all about experiencing flavor over power.
Mid Third
As I sashay into the mid third, the body and flavor notes pick up a bit. Cedar and chocolate take over the fort sandwiched in tons of cream. The aroma on this baby is simply breath-taking.
Even though the flavor notes remain largely the same as the first third, nuttiness and espresso settle in the back of the palate with very subtle white pepper on the soft finish.
Towards the end of the mid third, fresh cedar fused with leather jump to the front of the palate. In truth, all these flavors make it seem like a lot is happening at the same time. However, this cigar holds all these flavors in absolute control. It's the quintessential demonstration of a cigar in perfect harmony.
Final Third
In the final third, this cigar is still the unmitigated embodiment of superb balance. The profile is pretty much the same except that pepper ceases to exist. Down to the nub, this delicious treat offers creamy chewy sweetness complimented by coffee, chocolate, leather, and floral notes.
Overall Review
If you have not had the Avo No. 2 yet, I can assure you that all the fuss is not for nothing. This is truly one of the finest sticks on the market. Even after being on the market this long, Avo Classic No. 2 is still bagging stellar ratings from CA including an 86 rating in 2009, 84 in 2006, and 87 in 2004.
Treat yourself to an Avo No. 2 this festive season. You definitely deserve it.