Java by Drew Estate Cigars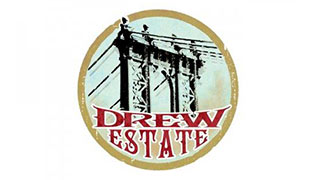 Cigar smokers know that Rocky Patel cigars are known for their high quality construction and the highly rated cigars that come out year after year. They also know that Drew Estates cigars are known for their flavorful and unique infused cigars such as the ACID, Ambrosia and The Natural lines. Based on these facts about Rocky Patel and Drew Estates, it seems like a no brainer that they decided to work together to create unique infused cigars the right way with the use of coffee and chocolate. In 2004 the Java Cigar line was introduced by Drew Estates and Rocky Patel.
These infused cigars later came out early in 2005. Cigar smokers have different preferences for what they like to drink while they are enjoying a cigar. A lot of times the drink depends on what kind of cigar you are smoking. One drink commonly enjoyed while smoking a cigar is coffee. Java cigars were the answer to a lot of people's requests of a cigar with coffee flavor infused into the cigar to create a great blend of rich tobacco as well as creamy coffee.
Rocky Patel and Drew Estates worked long and hard to create a unique cigar that would capture the rich and creamy taste of coffee with hints of chocolate and a nice blend of traditional cigar tobacco. The Java Maduro was the first from the Java line.
This cigar offers a rich infusion of delectable espresso beans and rich cocoa into the Nicaraguan tobaccos. The even blend of the Java cigar allows this stick to be very well rounded and not overly sweet, which makes the Java perfect for new cigar smokers, or just something unique and different to enjoy here and there for an experienced cigar smoker. Rocky Patel and Drew Estates later released the Java Latte from the Java line to give smokers more of a sweet and creamy coffee, chocolate cigar experience. The last cigar to be released from the Java line was the Java Mint. Rocky Patel and Drew Estates were getting requests to give cigar smokers a new cigar from the Java line that offered more of a chocolate and mint infused cigar, and that is just what the Java Mint did. The Java Mint offers smokers a unique smoking experience with a cigar infused with cocoa, mint and creamy vanilla.
The release of the Java line from the 90+ rated blends of Rocky Patel and the well-known, unique infused cigar master Drew Estates proved to be more of a success than they even believed it would be.
Java Latte
cigars feature the divine essence of creamy espresso wrapped in a medium bodied, creamy smoke. These cigars use Nicaraguan long fillers and binder that are carefully aged and infused with delicious mocha flavors. The cigars are finished with a silky-smooth Ecuadorian Connecticut leaf wrapper for a mellow finish. Enjoy these heavenly smokes after dinner for a rich smoking experience.
Java Red cigars are the newest addition in the line of coffee infused cigars by Drew Estate. These cigars feature a proprietary blend of Nicaraguan tobacco fillers draped in a dark and gorgeous Brazilian Mata Fina leaf wrapper. Notes of rich dark cocoa, cherries and coffee tantalize your palate. Enjoy these dessert cigars with your favorite cocktail or coffee. They are one of a kind.
Java Maduro are rich in heavenly notes of velvety chocolate and rich espresso. The Nicaraguan long fillers are aged in a special process and hand rolled with a dark and oily Connecticut Broadleaf wrapper. These cigars are robust medium bodied smokes, bold but smooth.
GRAB A BOX OF INCREDIBLY RICH CIGARS INFUSED WITH A DELICIOUS MOCHA FLAVOR!