Casa de Garcia Cigars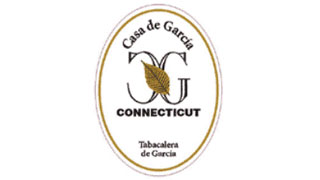 Casa de Garcia cigars have a special blend of tobaccos in the filler and a Connecticut tobacco binder. They are available in different kinds of wrappers to provide you choices in tastes and aromas. You can get these cigars in Connecticut or Sumatra wrappers. The Connecticut wrappers come in two kinds–Connecticut shade grown or Connecticut Broadleaf Maduro. These cigars have a mix of properly aged long leaf Honduran and Dominican tobaccos in the filler, which has been finely cured to extract maximum flavor. The binder used to hold these leaves together is a Connecticut-seed tobacco leaf.
Casa de Garcia Connecticut cigars come in two choices, Connecticut shade or Maduro. The light and silky Connecticut shade wrapper lends smooth creamy tones and a light spicy flavor with a touch of leather and wood to the rich filler tobacco. If you choose the darker Connecticut Broadleaf Maduro, you get a stronger taste from the wrapper–nutty, spicy and with a hint of chocolate and coffee.
These flavors are a complement to the earthy and grassy tastes and aromas from the filler blend. Casa de Garcia Connecticut Cigars are great premium cigars available at affordable prices. These cigars are from Altadis who also make other great premium cigars like
Romeo Y Julieta
. When you want a great tasting daily smoke, pick up one of these cigars crafted with care to give you an enjoyable mild-strength smoke. Casa de Garcia Connecticut cigars are available in bundles. These are great smokes when you are out in the garden, in a golf course or just out relaxing with your friends.
Wrapper: Connecticut Shade
Binder: Connecticut
Filler: Dominican and Honduran
Strength: Mild-Bodied
Origin: Dominican Republic