Good Times Cigars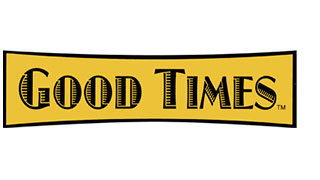 Good Times cigars offer a wide variety of machine-made smokes. These cigars are made from natural tobaccos fillers. Each line of cigars in the Good Times family has its own unique features that appeal to different types of smokers. You can indeed let the good times roll with these high-quality cigars from this company!

The cigarillos are the flagship line from the company. They are packed with select filler blends that are enclosed in HTL wrappers. These come in a wide variety of flavors. Good Times uses the best flavor infusion technologies to ensure that the flavors feel natural and blend in well with the tobacco smoke. Each of the Flat Wraps cigar has a fine filler blend that can be enclosed by you in a smooth wrapper.
These wrappers are great when you want to try creating your own cigars. They are available in different flavors like Sour Apple, Grape, Blueberry and Mango.
The Sweet Woods are rolled in Connecticut broadleaf wrappers that have a rustic appearance with a rough finish. They are great outdoor smokes and come in five different flavors, including Kush, Sweet Aroma, and Honey Berry.

Good Times has a cigar for every occasion. Light up one that suits your taste and enjoy a flavorful, delicious smoke. These cigars, are made in the Dominican Republic and are available at affordable prices.