King Edward Cigars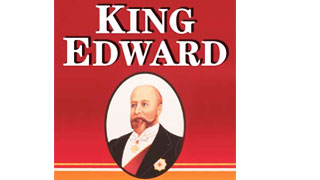 Named in honor of an iconic royalty, King Edward Cigars are easily one of America's best and mildest filtered cigars.
A blend of 100% natural high-quality filler tobaccos with a Colorado Claro wrapper results in a smooth and rich smoking experience. These enjoyable machine-made cigars measure 4 ⅜ inches in length and have a ring gauge of 29.
The classic cigars are sold in three unique flavors - Regular, Menthol and Cherry. The Regular cigars rank high on all counts - appearance, consistency, burn, draw and construction. A hint of a fruity cherry flavor in these cigars gives a pleasurable spin to the regular blend. But if you are really in need of an invigorating smoke, grab the Menthol cigar for a refreshing flavor.