Posted by Blazing Bill on 28th Apr 2020

At this point, we can concede that 2020 has been an unusual year. With the Covid-19 pandemic still ongoing and all the lock downs around the world, we must hold on to the familiar things that bring us comfort. For me, it's a fine Camacho Connecticut.
We decided to compile this list of the top premium cigars for 2020, so you have a go-to list when you're feeling meh and want to try something exquisite.The truth is, our list focuses more on flavor than anything else. These are all premium smokes. Some of them are quite pricey, while others are your everyday option. One of the cigars, the H. Upmann 1844 Anejo, will be released later this year. It's going to be an awesome smoke, so stay woke.
Top Premium Cigars for 2020
In truth, there are many premium smokes in the market. A list of the top 5 mainly depends on personal preference and overall ratings. So, my list in no way diminishes any other premium smoke out there. In fact, we encourage you to share your top 5 list in the comment section. That said, let us delve into our top premium cigars for 2020 list.
Oliva Serie V Melanio Robusto
As you can probably deduce, Oliva Serie V Melanio is made by Oliva Cigar Co. This baby, first released in 2012, features Nicaraguan fillers and binder wrapped in an Ecuadorian Sumatra leaf. They say combining Nicaraguan tobacco with Ecuadorian tobacco is not easy. Thankfully, Oliva Cigar Co. has savant blenders who make it work.
The result is a slightly box-pressed, silky-smooth smoke peppered with intense woody notes, fruity and floral nuances, and a little spicy tang. Expect tons of smoke, a long strong finish, and incredible transitions throughout the smoke. Oliva Serie V Melanio Robusto is no stranger to the top premium cigar lists. In fact, it was Cigar of the Year 2014. And even though J. Cortez Cigars N.V. acquired Oliva Cigar Co., we remain hopeful that the Oliva quality will prevail. You can order Oliva Serie V Melanio Robusto online for $9 to $10.
Camacho American Barrel-Aged Cigar
Cam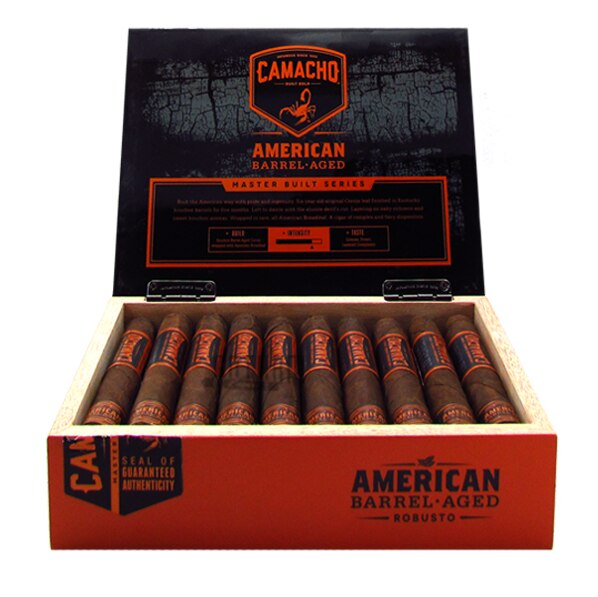 Camacho is an iconic brand, especially for aficionados who love a bad ass smoke. I don't know whether I mentioned this, but Camacho is generally my go-to "comfort" brand. Camacho Corojo has knocked me upside the head more than once while Camacho American Barrel-Aged Cigar is one of my favorite special-occasion stogies.
Back to our topic. Camacho American Barrel-Aged cigar is a very popular stogie. Surprisingly, when it was first released (June 2015), folks thought Camacho was just jumping on the Barrel-Aged bandwagon. Boy, were they wrong! As it turned out, Camacho American Barrel-Aged is so perfectly balanced, decadent, and unbelievably successful that it bore a follow-up, the Camacho Nicaraguan Barrel-Aged cigar.
The Camacho American Barrel-Aged cigar features a great blend of fillers. You have your American Broadleaf, Pennsylvania Maduro, and Honduran Corojo. The Honduran Corojo is aged at least six years. Next, this bad boy is cloaked in American Broadleaf binder and wrapper. Afterward, the whole shebang is finished in American Bourbon oak barrels for at least five months.
Ultimately, you have a medium to full body smoke with sweet woody flavors complemented by earth, pepper, nuts, and a deep, creamy, sweet bourbon influence. A single Camacho America Barrel-Aged cigar goes for $11 to $15, depending on the size.
Montecristo Espada Guard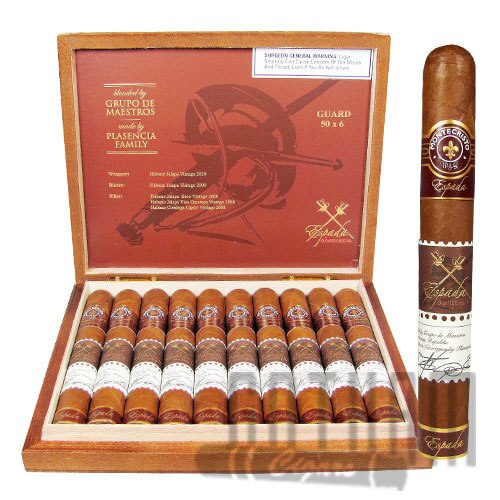 There is no way you can smoke a Montecristo Espada and not feel like a King. Even just learning the process this stogie went through to get to your humidor is special. For starters, this cigar, released in July 2014, has the best vintage Nicaraguan tobacco you will find anywhere! As a filler, you have Nicaraguan Habano (Jalapa) Viso Ometepe Vintage 2008, Nicaraguan Habano (Jalapa) Seco Vintage 2008, and the Nicaraguan Habano (Condega) Ligero Vintage 2008. The binder is a Nicaraguan Habano (Jalapa) Vintage 2009 swaddled in a Nicaraguan Habano (Jalapa) Vintage 2010.
This blend, perfected by Grupo de Maestros at the Plasencia family inventory, is truly one of a kind. Even though it is a Nicaraguan Puro, it is the most complex Nicaraguan puro and, as a matter of fact, the first Nicaraguan Puro by Montecristo.
Montecristo Espada presents with notes of floral spice, sweet and earthy tobacco, cedar, and mocha. You will also taste a citrusy lemon tang, exotic spices, creamy cocoa, nuts, and rich leather. All the flavors are incredibly potent and spicy but, at the same time, perfectly blended and balanced. Montecristo Espada costs $12 to $15 a stick depending on the size.
Cohiba Robusto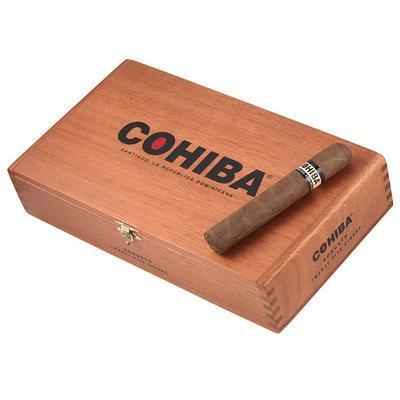 Cigar connoisseurs know Cohiba needs no introduction. I would go as far as to say this Cohiba Robusto is the benchmark upon which all Cuban cigars are judged. Released in 1989, the Cohiba is one of the most imitated formats in the Cuban Cigar biz. Cohiba Robusto was named the number 4 Cigar of 2019. This Cuban puro has been in the market for over 30 years but still commands immense attention and an ever-burgeoning price tag.
The blend is not clear. All we know is it features the highest-grade tobacco from 5 of the finest farms in Cuba's Vuelta Abajo zone. Expect refined notes of oak, vanilla, dry wood, nuts, honey, hay, leather, and a whole lot of premium tobacco. Since Cohiba Robusto is almost always out of stock, expect to pay a pretty penny, somewhere in the neighbourhood of $35 a pop.
H. Upmann 1844 Anejo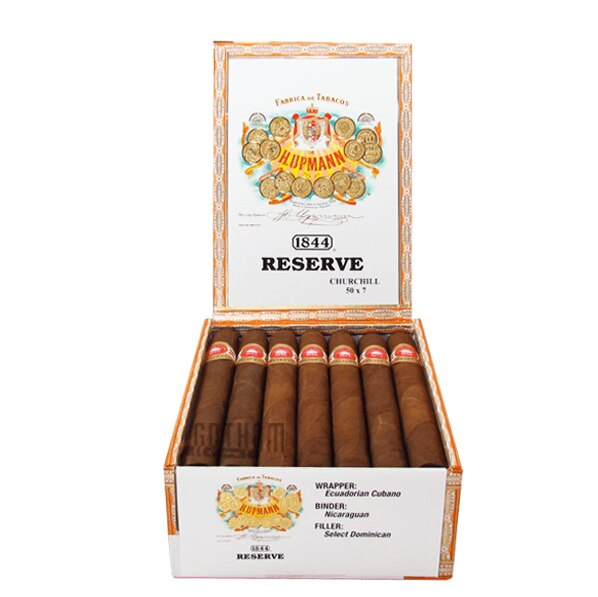 As earlier stated, this H. Upmann 1844 Anejo is yet to be released. However, you will be glad to know it will be the latest addition to the famed and recently repackaged H. Upmann 1844 line. If you have already had the Upmann 1844 Reserve or the Upmann 1844 Vintage Cameroon, then you have some idea what is coming your way.
We expect the H. Upmann 1844 Anejo will be released at the Flor de Copan factory in Honduras later this year. The H. Upmann 1844 Anejo will feature multinational fillers. You will have Dominican, Honduran, and Nicaraguan fillers. The binder will be a Pennsylvania broadleaf while the wrapper will be an Ecuadorian Habano leaf, dark and double-fermented. This cigar is blended by Ernesto Krenwinkel of Altadis' Grupo de Maestros. It will be medium to full-bodied and will cost $7 to $8 a pop before taxes.
Wrapping Up
These are my top premium cigars for 2020. Have you tried any of them? What was your experience? Which are your top premium cigars for 2020? Please share with us.