Posted by Blazing Bill on 30th Dec 2019

Its that time of the year again when we reveal our picks for the best cigars of 2019.
In a word, 2019 has been a great year for cigar enthusiasts. With releases such as Dias de Gloria by AJF, H. Upmann 15th Anniversary Limited Edition, and JFR Lunatic Loco, this has been quite a year.
Picking the best cigars of 2019 has certainly not been easy. There were lots of good cigars in the running but ultimately, we are pleased with our choices.
Without further ado, here are Gotham's Picks for the best cigars of 2019.
1.Rocky Patel ALR Toro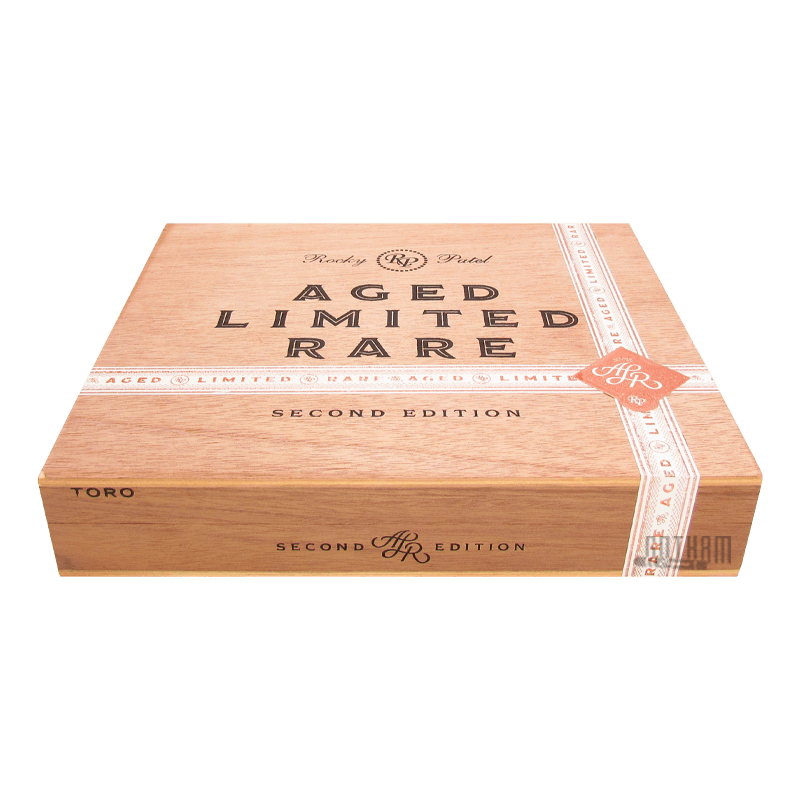 Rocky Patel ALR took the cigar world by storm when it was released in 2018. This cigar features Nicaraguan fillers and binder cloaked in a decadent Ecuadorian Habano wrapper.
Rocky Patel, the man behind the blend, had a decision to make back in 2015. After developing the blend, Rocky Patel felt that the cigar could benefit from more aging.
So, with a limited production of 100,000 stogies, Rocky Patel aged these babies in his Tabacalera Villa Cuba factory for an additional 3 years. The result was a silky-smooth smoke, subtle in flavor but robust in complexity.
The Rocky Patel ALR did so well that Rocky Patel kept 70% of the entire production for his private collection. Ultimately, there were only 30,000 cigars to sell which meant only 1,500 boxes of 20 cigars each.
Rocky Patel ALR presented in 3 Vitolas; Robusto (5 x 50), Toro (6 x 52), and Grande (6 x 60).
Our best pick is the Toro (6 x 52) which goes for $14 a stick. This is the perfect size to experience what this stogie has to offer. Expect notes of cocoa, earth, sweet roasted coffee with black pepper undertones. It is worth mentioning that Rocky Patel recently release the ALR 2nd Edition. The 2nd edition did just as well as the 1st Edition.
2.Padron Anniversary 1926 No.9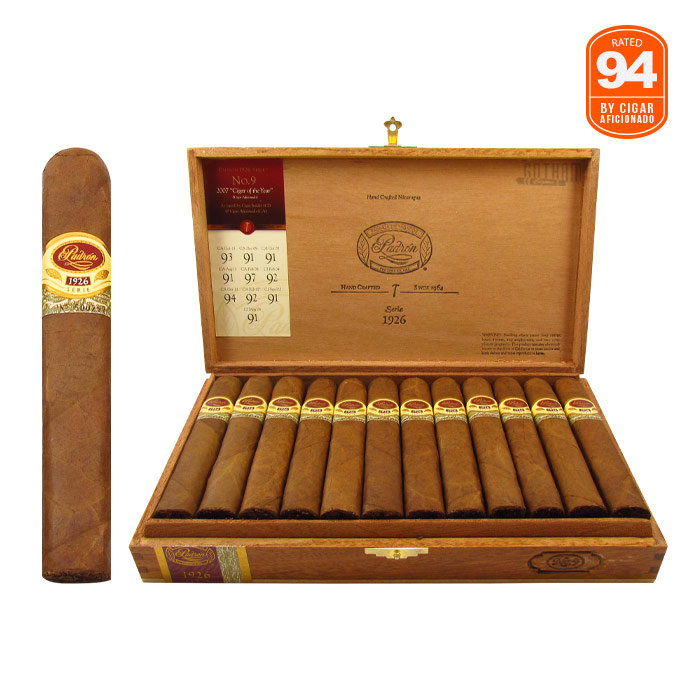 Padron Anniversary 1926 No. 9 is not a new name in the cigar grapevine. This is because since its debut in 2002, this baby has earned many accolades including the coveted Cigar of the Year in 2007. Cigar Aficionado gave this bad boy a 97 rating!
Padron Anniversary 1926 is a Nicaraguan Puro rolled at the Padron factory in Esteli. It features meticulously aged tobacco closely monitored from seed to box thanks to Padron's vertically integrated tobacco operation. The tobacco in this stogie is all aged for 5-10 years.
As you can probably deduce, Padron Anniversary 1926 is an anniversary cigar. It was created to celebrate Jose Orlando Padron's 75th birthday. 1926 is the year Jose Orlando was born.
Our best size pick is the No.9 (5.25 x 56) which goes for $18 a pop. This exquisitely trunk pressed baby will deliver chocolate notes coupled with coffee, nuts, and delicate sweet black cherry nuances. You can expect implicit spiciness and complexity in spades.
Enjoy this stogie either in a natural or maduro wrapper. The Padron Anniversary 1926 is packaged in boxes of 24 cigars.
3.AJ Fernandez Dias de Gloria Gordo
Like the Padron Anniversary, this baby is also a Nicaraguan Puro. AJF's Dias de Gloria was released in the 2018 IPCPR show much to the delight of cigar connoisseurs around the world.
"Dias de Gloria" refers to the glory days. AJ Fernandez wanted to recapture the glory days of pre-embargo Cuba. Consequently, from the flavours to the appearance, this cigar pays homage to those good ol' days.
Surprisingly, AJ Fernandez did not use any Cuban tobacco in this blend. Instead, he utilized carefully aged tobacco from four of his oldest farms in Esteli, Nicaragua. They include La Lilia, La Providencia 1, La Soledad, and Finca los Cedros. Some of the tobacco in this blend is aged for up to 7 years!
Dias de Gloria by AJF comes in 4 sizes; Short Churchill (6.5 x 48), Robusto (5.5 x 52), Toro (6 x 56), and Gordo (6 x 58). These bad boys are rolled at the Tabacalera AJF factory in Esteli, Nicaragua.
Our pick for the best vitola is the Gordo. This is because it is perfectly balanced with notes of earth, sweet cedar, cocoa, and spice with a smoky premium tobacco base. Dias de Gloria by AJ Fernandez Gordo goes for $12 a stick.
4.Gurkha Cellar Reserve Limitada 15 Year Hedonism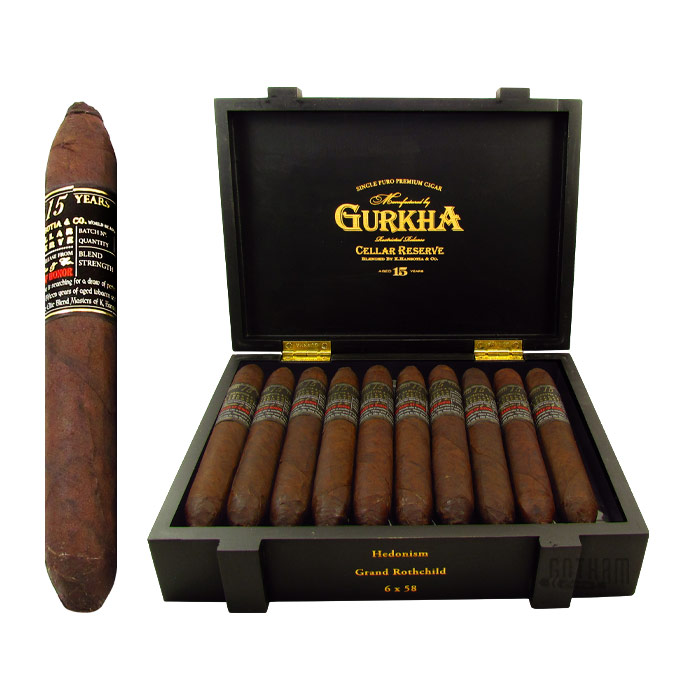 Gurkha is a renowned brand for top notch stogies and over-the-top packaging. The Gurkha Cellar Reserve Limitada 15 years is a unique stogie featuring a wrapper you don't hear about very often.
Indeed, Gurkha Cellar Reserve Limitada 15 years is a combination of 15-year-aged fillers, a decadent Dominican Olor binder, and the unusual Brazilian Arapiraca Maduro wrapper.
This baby was released at the 2013 IPCPR show as a befitting addition to the core Cellar Reserve line. Kaizad Hansotia, the head blender, really wanted to go outside the norm with this one. Even the sizes; Solana (5 x 58), Hedonism (6 x 58), and Kraken (6 x 60) are equally creative.
That's not all.
This outstanding cigar carries a wine-like band with a spiral pigtail cap and a tapered fuse at the foot. Additionally, it comes in boxes of 20 cigars packaged in an attractive black miniature wine-box.
Our pick is the Gurkha Cellar Reserve Limitada 15 years Hedonism. Aside from sounding really cool, this cigar is the ultimate Vitola to experience delicious chocolate and raisin notes fused with subtle spice, leather, oak and a whole lot of creamy goodness. The Hedonism goes for approximately $14 depending on where you buy.
It is worth noting that these babies were only released to brick and mortar retailers. We love this cigar; it is incredibly complex and over-the-top in terms of flavor and body. However, it may not be the best choice for a novice. This is one for the seasoned palates.
5.Oliva Serie V Melanio Torpedo Maduro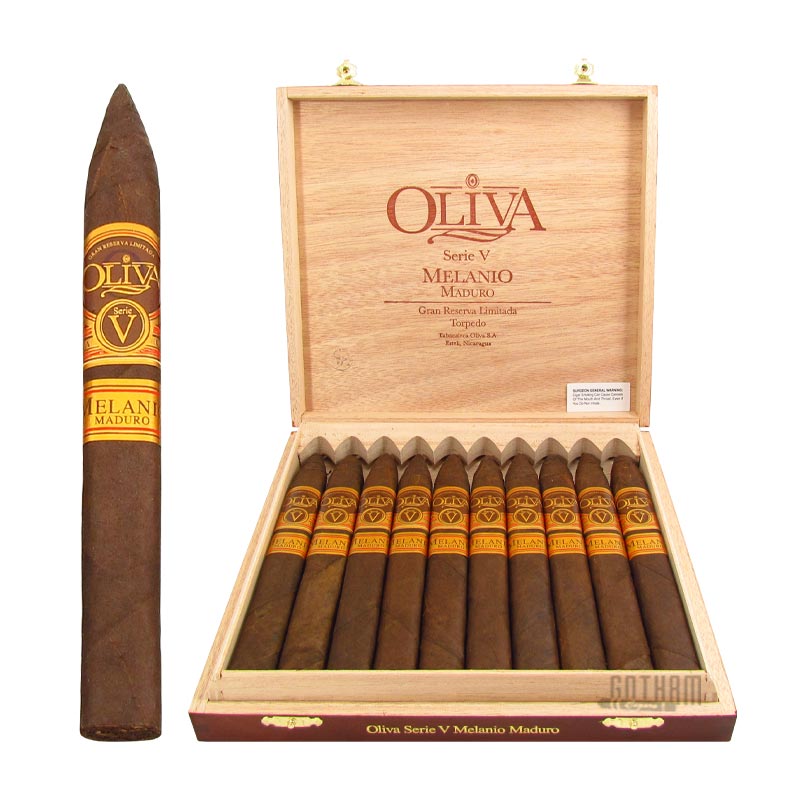 The Oliva Serie V Melanio Torpedo Maduro is a beautiful double-tapered box-press stogie. This beauty, released in July 2013, was the perfect follow-up to the Serie V Maduro released just the year before.
The original Serie V Maduro came in an Ecuadorian Sumatra wrapper and was wildly successful garnering 96 points from CA.
Next, the Serie V Melanio Maduro came draped in a Mexican San Andres wrapper. The fillers and binder are finely-aged Nicaraguan leaves from the Jalapa region. In fact, these fillers are the most aged fillers in the Oliva arsenal.
According to Cigar Aficionado, Oliva Serie V Melanio Torpedo Maduro scored 89 points in 2014, which isn't bad at all. You can expect delectable notes of licorice, warm toast, and a smoky cedar finish. Best of all, we concede that this bad boy produces the elusive Shark Ash which is thought to be Very Good Luck.
Ultimately, Tabolisa factory in Nicaragua only produced 10,000 boxes of these bad boys. Each stick goes for $13.
Wrapping Up
This is our list of the best cigars of 2019. If you were looking for a new cigar to add to your rotation, now you have 5 great choices.
Please share you smoking experiences with us, we love to hear what you're smoking and what you would like us to review next.
Happy Holidays!