Fonseca Cigars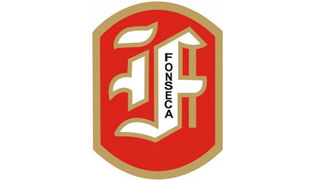 Fonseca cigars have proudly shared the name of their famous creator, Don Francisco E Fonseca, since 1907. These cigars offer a silky-smooth draw and a flawless burn. A superbly aged mixture of Dominican long fillers are packed into most of the Fonseca cigars. The wrappers are either light-colored Connecticut shade-grown beauties or Ecuadorian Connecticut tobacco leaves. These cigars produce a smooth-textured smoke due to tasty Mexican leaf binders. Each cigar is well balanced and produces a rich, flavorful smoke with an exquisite aroma. The Fonseca Vintage is possibly the finest of all the Fonseca cigars.
Vintage cigars are made with exquisite Dominican tobaccos that are aged for a minimum of five years in Terico bales. This aging process allows the tobacco leaves to retain their oils to the fullest, promoting natural flavor and aroma. Fonseca cigars are available in varied strengths, shapes and sizes, including Churchill, Corona, Gordo and Robusto.
Fonseca cigars come in different sizes ranging from the 7" long Fonseca 10-10 cigars to the 5" long Fonseca 550 cigars. The Fonseca cigar brand is quite innovative in its packing. Their cigars are wrapped in Japanese tissue paper and packaged in tin tubes as opposed to tubes made of aluminum. Smoke a mild Fonseca cigar with a toasty coffee in the early morning to enjoy a truly divine experience. Nothing beats the smoothness and the aroma offered by these cigars.
Wrapper: USA/ Connecticut
Binder: Mexico
Filler: Dominican Republic
Origin: Santiago, Dominican Republic


Enjoy this exquisite cigar, blended by the legendary Manuel Quesada!
There are no products listed under this category.