CAO Flathead Sparkplug V450 features aged Nicaraguan fillers and Ecuadorian binder finished with a dark and oily Maduro Connecticut Broadleaf wrapper that is naturally sweet. The final hand rolled beauty is then expertly box pressed. These medium to full bodied smokes exude balanced notes of spice, earth and leather with a creamy finish. They are presented in a box that is a work of art unto itself, inspired by hot rods and painted with engine paint. CAO Flathead Sparkplug V450 are 4 1/2 x 50 and available in boxes of 25 cigars.
| | | | | | | |
| --- | --- | --- | --- | --- | --- | --- |
| | | | | | | |
| 4 1/2 x 50 | Box of 25 | Connecticut Broadleaf | Ecuadorian | Nicaraguan | | Nicaragua |

Tasting Notes
V642 Piston
This little number opens with sweet spicy notes compounded by an overall dry hay nuance. Later the sweet disposition disappears giving way to leather and mild tobacco flavours. Towards the nub, the sweetness resurfaces bringing with it all the spice and dry hay notes it can master. In the end, the V642 Piston is not overly complex but it is interesting enough to try again after a few months in the humidor.
V554 Camshaft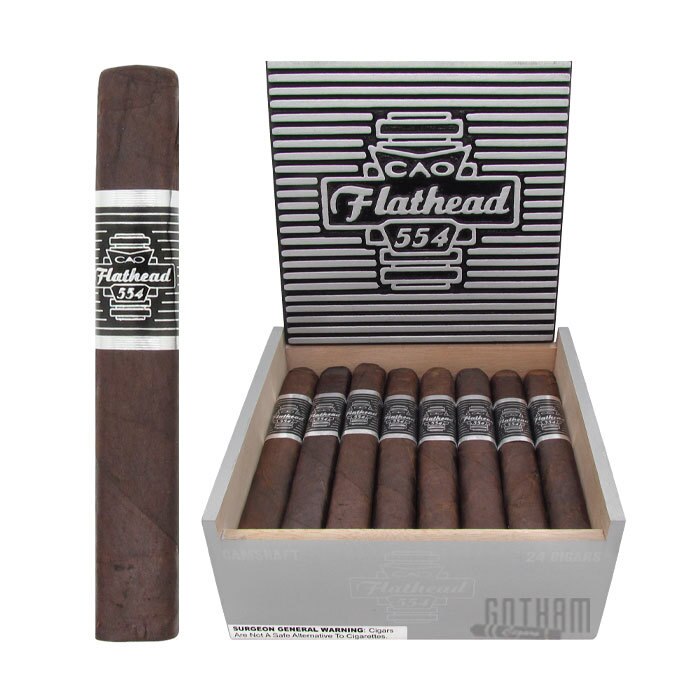 The V554 Camshaft is definitely my favourite of the CAO Flatheads flavour-wise. For starters, the sweet notes that introduce themselves in the first draw stay on until the last. Coupled with a dash of pepper and spice, beer and raisins this baby seems to get sweeter, more complex, and more luxurious with every draw. Towards the nub coffee and leather notes join the melee of flavours to give this stogie a strong finish.
V660 Carb
First off, this is a beautiful-looking cigar. I am anxiously waiting to discern the various flavours hoping it will deliver. It opens with some cedar, cream, musty wood, and a little sweetness. At first, the flavours are a bit difficult to separate but then a few draws in pepper makes its debut and seems to bring some clarity with it. Ultimately, the dominant flavours remain to be creamy sweetness, a bit of pepper, cedar, and earth on the finish. Although this cigar is not starkly complex, it is still a great smoke and the Maduro strength is definitely all there so be warned.
V770 Big Block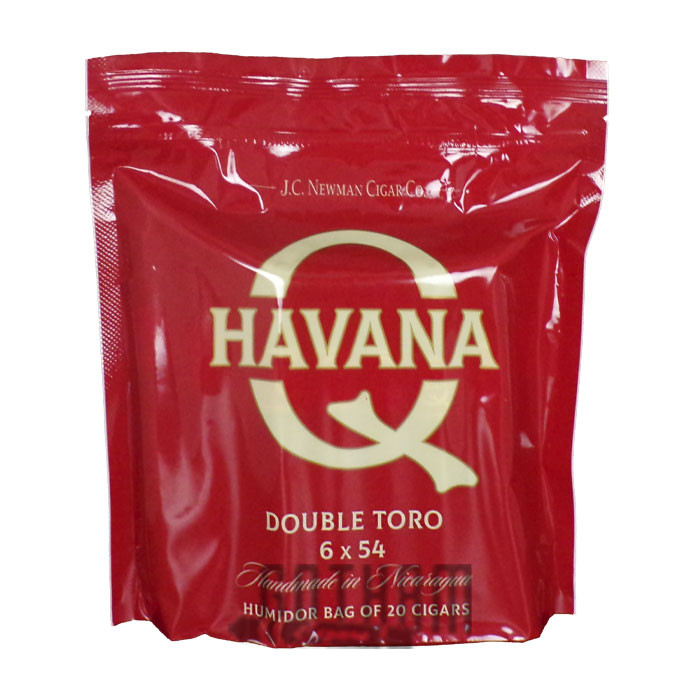 The V770 Big Block is a massive cigar. I am crossing my toes that it will be a good smoke because there is a lot of cigar to be had. Well, I was pleasantly surprised to realize that this is the perfect cigar for a long relaxing smoke. It is mild and sweet with delicious notes of dark chocolate and a sweet spicy Retrohale. At some point, perhaps the mid third (this cigar is huge) I noticed unbelievably decadent notes of spicy, smoked barbeque. And even though they were not nearly as strong as I would have wanted, it sealed the deal for me. This is definitely going into my regular rotation-I am a sucker for a good meaty flavour. It was a long but enjoyable smoke perfect for slumping infront of the TV and watching one mindless murder mystery after another.
V450 Spark Plug
This small machine is one of Nicaraguan's finest. Its Rothschild shape and Maduro color had me in before I ever took the first draw. Plus, it is the perfect size for a review. So, how did it do? The main flavors are a blend of strong, spicy, and sweet. There are strong mocha notes, with a skosh of black pepper resting on subtle earth and nutty nuances. Later, the flavours switched with earth and nutty notes in the forefront and the sweet spicy mocha notes in the background. Ultimately, the V450 Spark Plug closes with a hail of pepper, earth, and sweet nutty notes in the background.
Final Words
As you can see, the CAO Flathead family has a lot to offer. Which is your favourite CAO Flathead? Please share your views in the comment section below.
SKU:

CAOFHSP

UPC:

6.89674E+11

SKU:

CAOFHSP

Category:

Premium Cigars

Product Type:

Cigar

Manufacturer:

CAO

Brand:

CAO Flathead

Wrapper Type:

Broadleaf

Wrapper:

Connecticut Broadleaf

Binder:

Ecuadorian

Filler:

Nicaraguan

Origin:

Nicaragua

Ring Gauge:

50

Length:

4 1/2

Shape:

Robusto

Strength:

Medium-Full

Quantity:

25

Package Type:

Box

Rating:

N/A

Package Count:

25

Price Per Cigar:

$5.6632

Gift Type:

Birthday

Flavored:

No

Filtered:

No

Little:

No

Groupon:

No

Discontinued:

No

Buy 1 Get 1:

No

Free Gift:

No

Free Shipping:

No

Suscribe:

No

90+ Rated:

No

Limited Edition:

No

Rare Cigar:

No

Top 25 Brand:

No

Aficionado Top 25:

No

Staff Pick:

No